In the world of business aviation, each make, model and type of aircraft is unique. there are commonalities, of course, but every aircraft benefits from a technician with extensive experience specific to the aircraft. the average maintenance and repair facility must spread its knowledge and technicians across dozens of different types of aircraft. Indaer is different. our technicians become intimately familiar with each aircraft they maintain because they only work on aircraft under direct management agreements. We get to know your aircraft from nose to tail. with familiarity, comes efficiency, proficiency and, ultimately, lower maintenance costs for you.
With particular expertise in Beechcraft King Air Family, Learjet, Bombardier Challenger and Embraer Phenom aircraft maintenance, our wide-ranging experience is your assurance of having the most knowledgeable, experienced technicians serving you.
We are a dynamic company whose primary goal is to provide a seamless integration of a full maintenance division for your individual aircraft needs, whether you require a one time tire service or a fully managed maintenance program. We offer several years of experience to our clients and strive to maintain a level of service unparalleled.
Indaer offers a complete range of maintenance services from routine maintenance inspections to major airframe alterations and repairs. Our computerized maintenance library ensures the fastest and most up-to-date technical data available. We regularly provide the following maintenance services :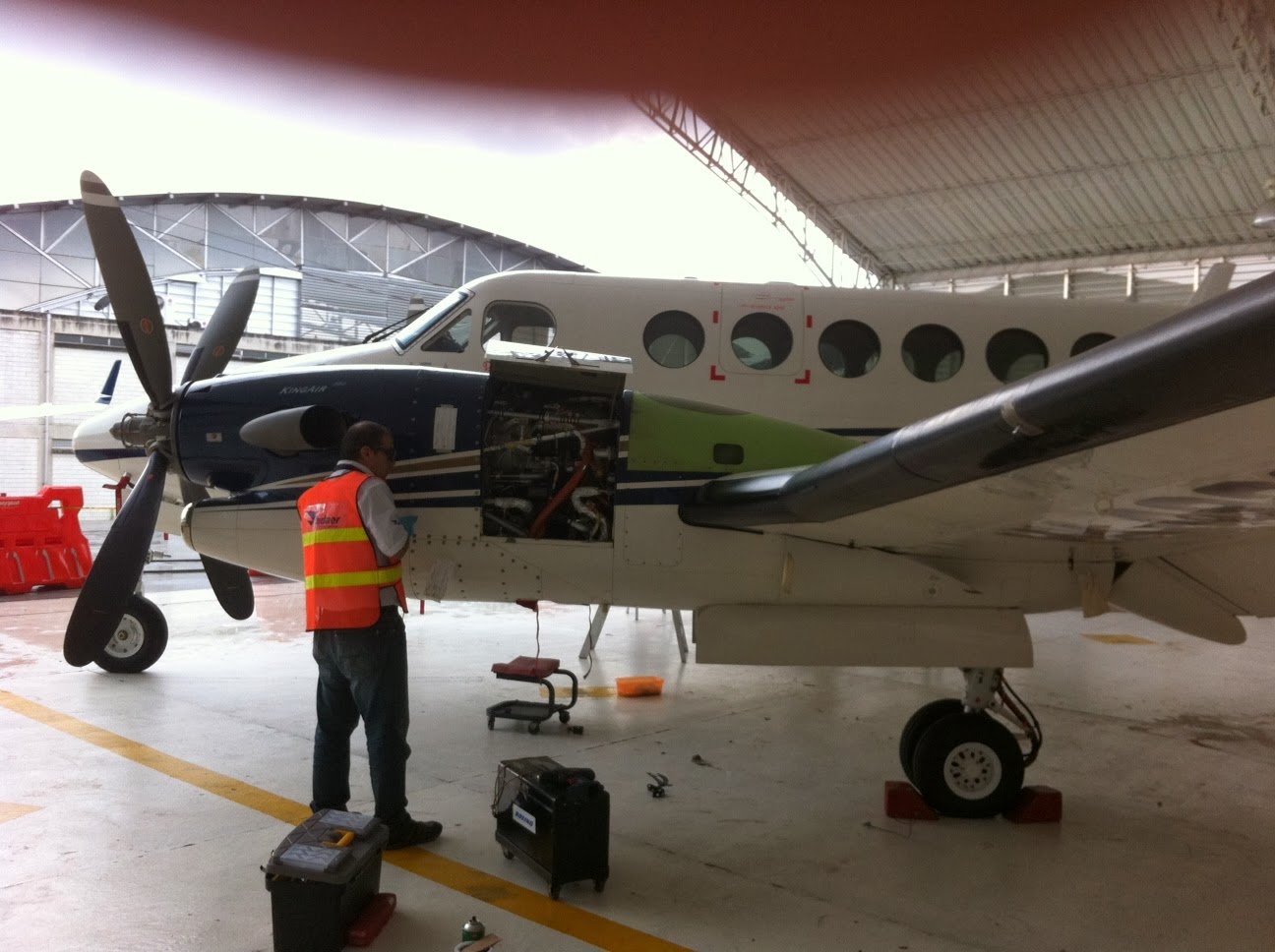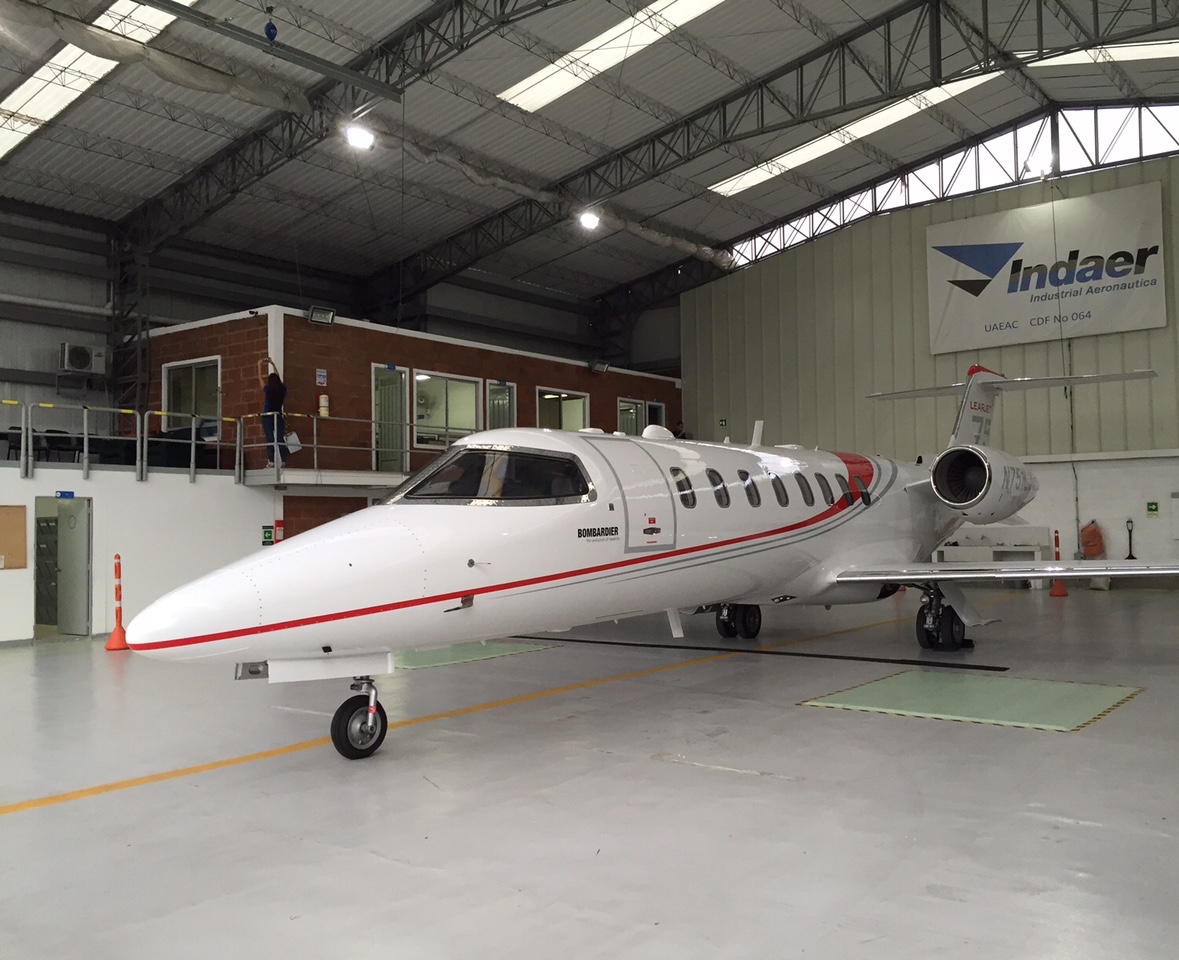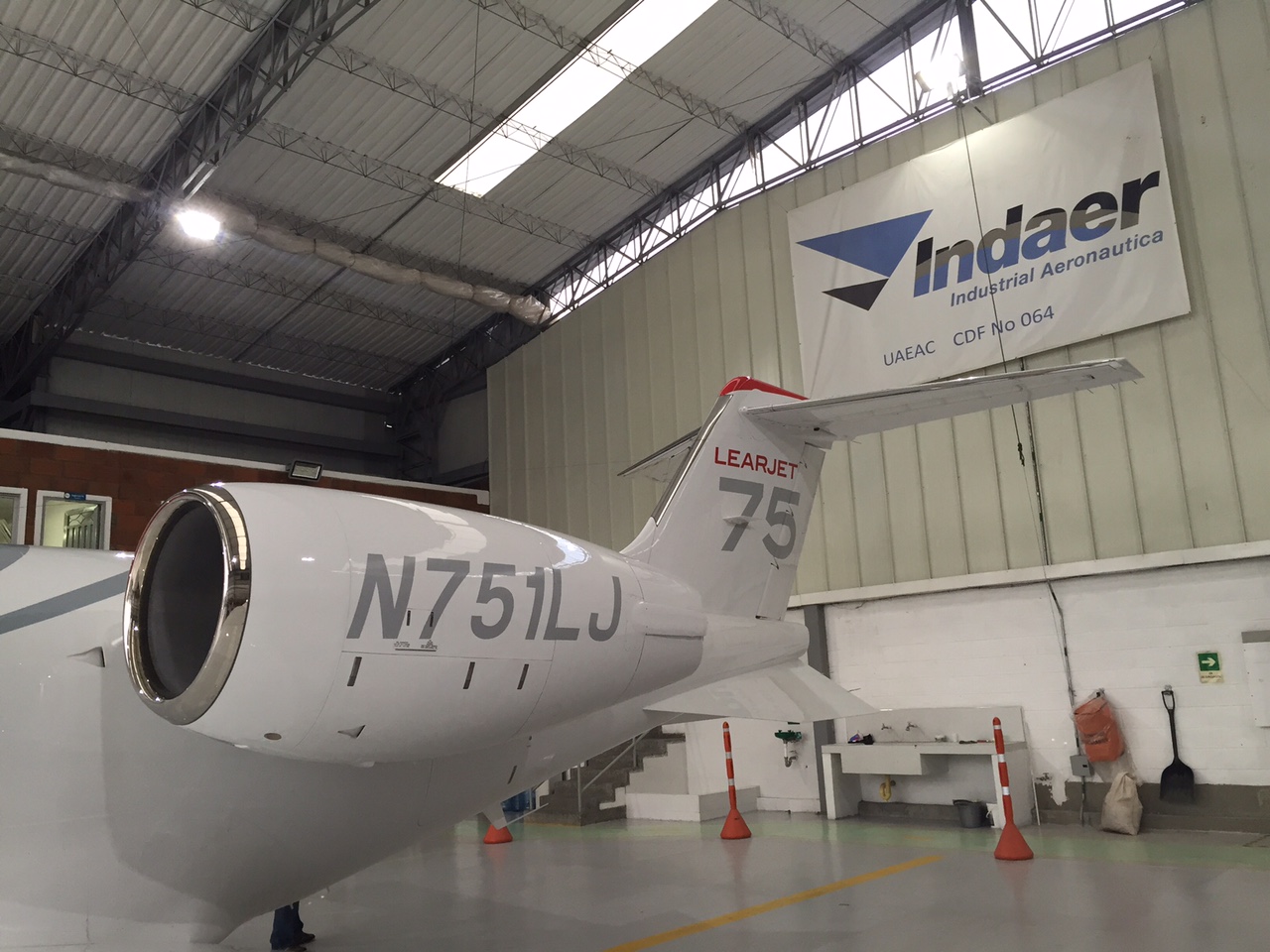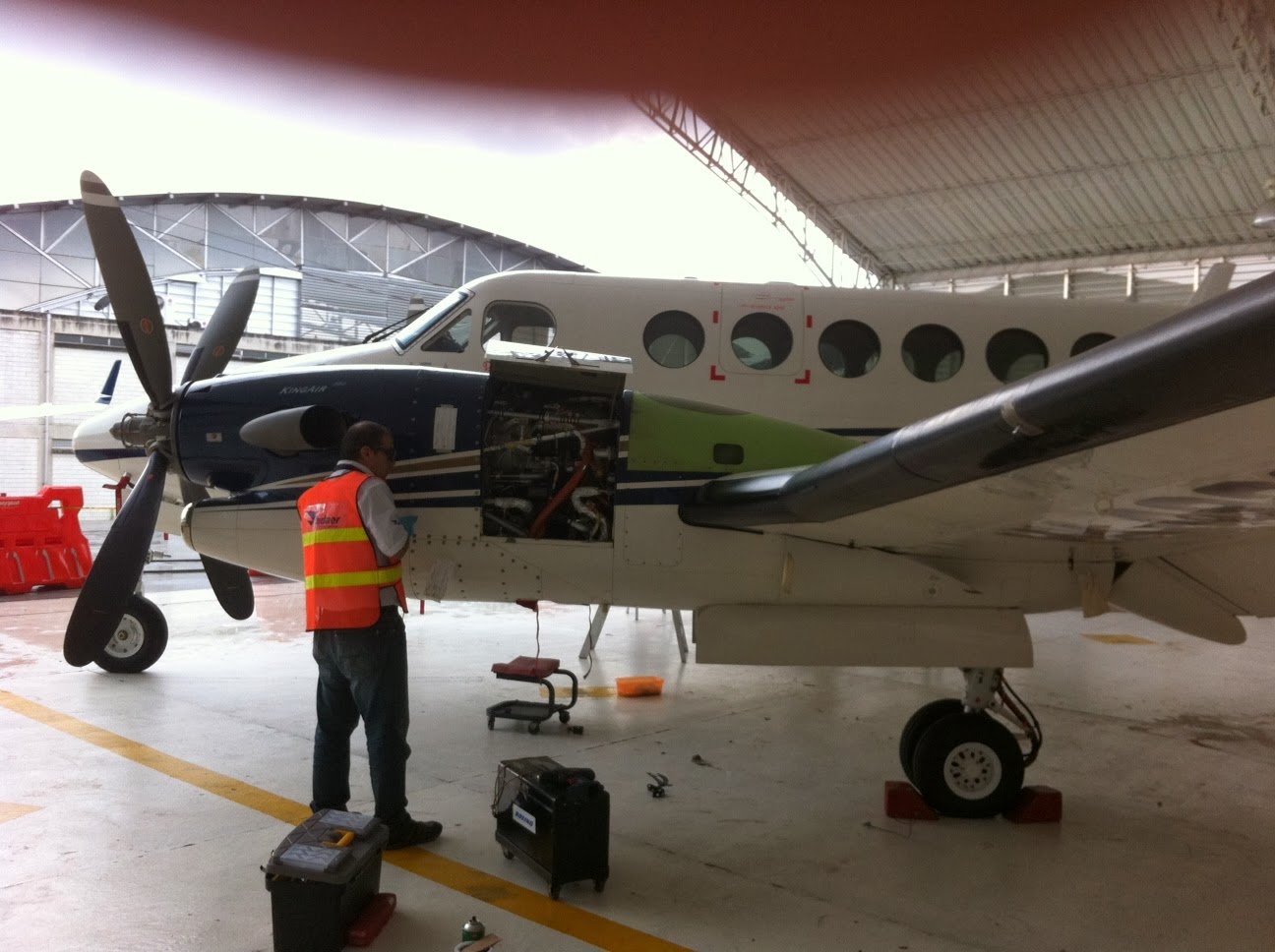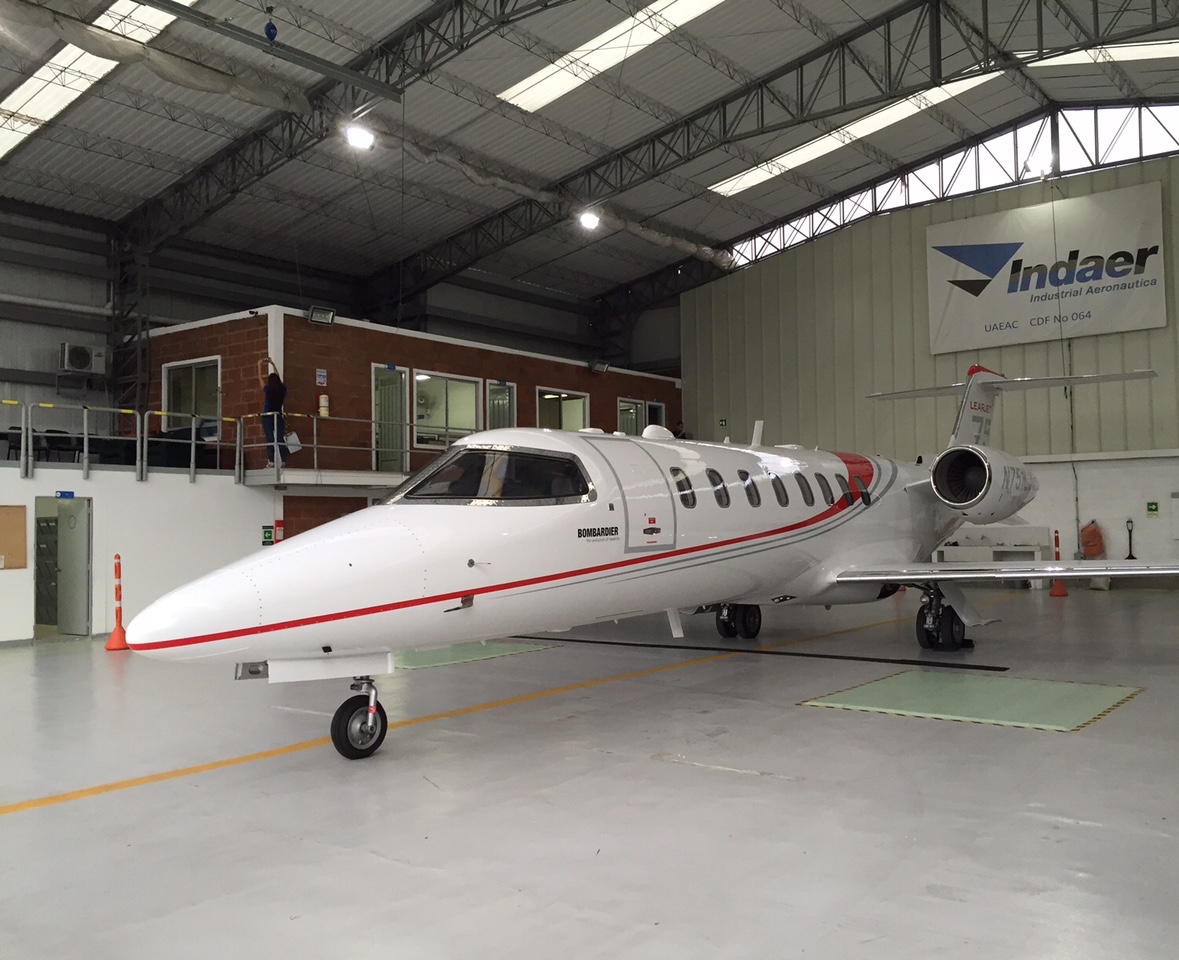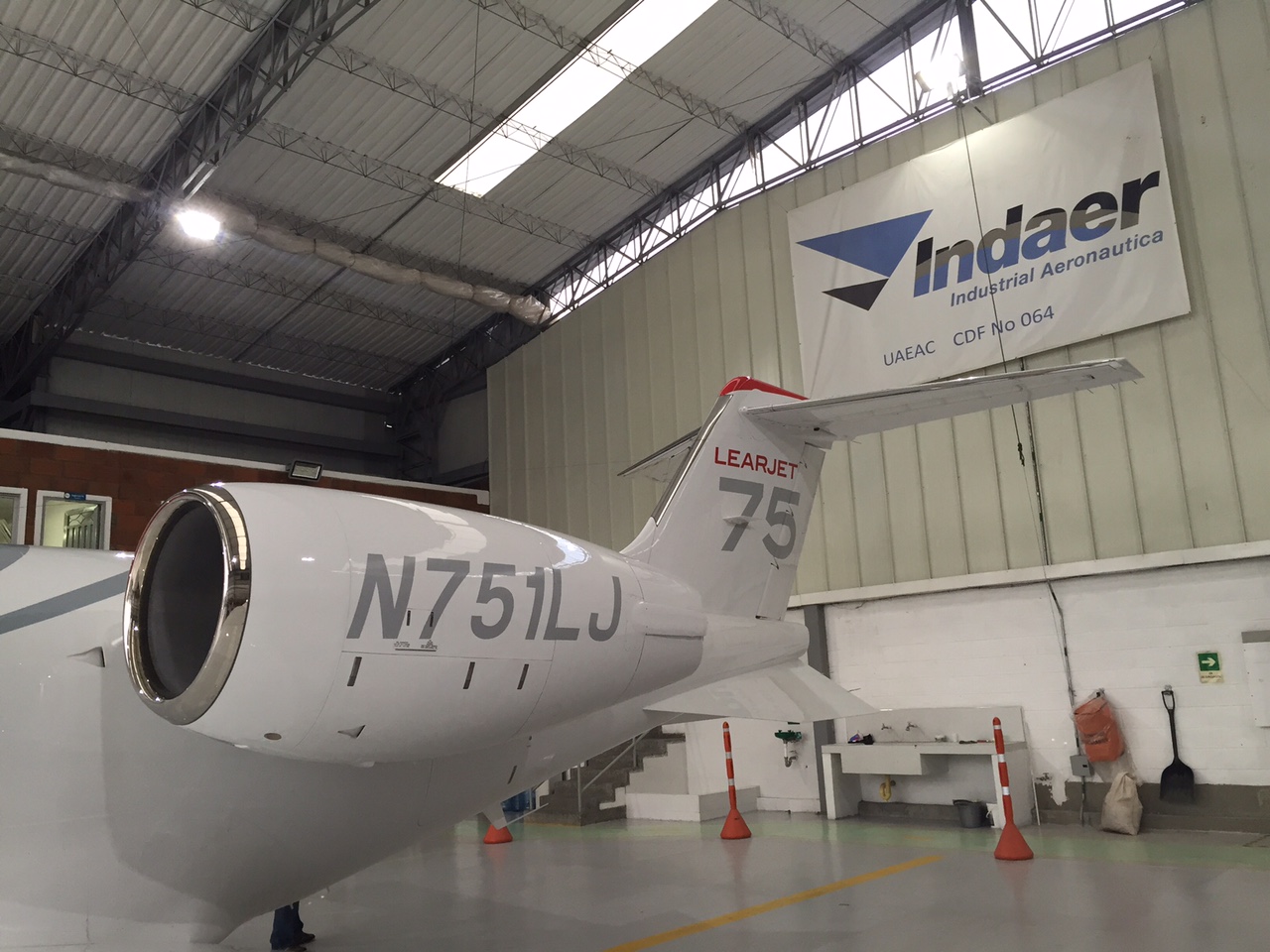 Planning and Records
Airframe inspections, modifications and conversions
Antenna Installations
Avionics installations and modifications
Cabin pressurization and leak checks
Composite repairs
Engine removal and installations
Engineering – avionics, structural support and (DER) solutions
Fuel quantity calibration
Digital Lease Returns
Aircraft Records Services
Interior modifications and repairs
Lead acid / NiCad battery capacity checks
Line maintenance and support
Major aircraft inspections
Non-Destructive Testing (NDT) capabilities
Paint work, touch-up and blending
Staff Engineering
Pre Purchase inspections
Structural support modifications, removal and replacement of damaged members
Indaer currently holds the following approvals. Authority and Scope of Approval:
Colombian CAA: ATR 42, ATR 72, Beechcraft King Air Family, Learjet 60XR, DHC-6 Twin Otter and Cessna 172 to 402 models.
FAA Part 145 Repair Station

No.1IDY394C : A

TR 42-300/320/500/600, King Air 350, C90, Challenger 300 and Phenom 300 aircraft

LARs certification estimates Q4 2015
A&P Ratings for Challenger 300 and Phenom 300
Request additional information
Please contact us to check on the latest status with regard to approvals. We can, of course, always apply for a specific approval if required. Also for more information about our Corporate Aircraft heavy and line maintenance services, or to allow us to provide you a quote, please complete our online contact form.