The two successful aircraft manufacturers, Pilatus Aircraft Limited and Cirrus Aircraft Corporation have approved Indaer to be their Authorized Service Center. Indaer is a certified FAA 145 Foreign Repair Station and holds both models PC-12 ans SR22 series maintenance rating.
After attaining the service center status, Indaer has released two PC-12 and three SR22 aircraft after respective annual inspections.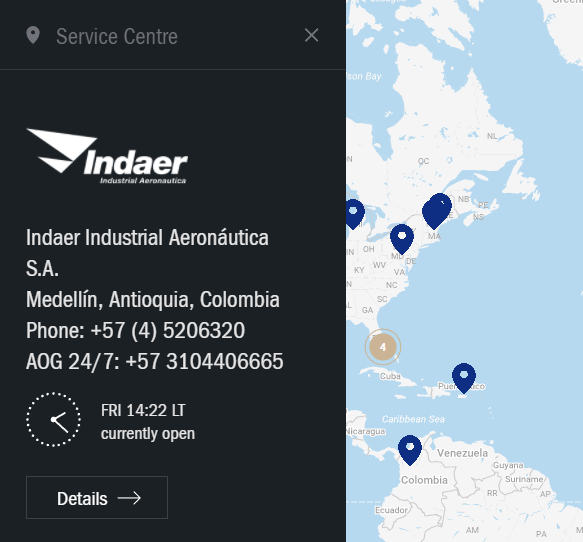 Both designs are capturing a big portion of the Latin American Market due to their efficient and innovative features and according to Synerjet, there is still a very big potential market for these aircraft.
About Indaer: INDAER is certified under civil aviation authorities: FAA (Air Agency Certificate 1IDY394C), UAEAC (CDF-064) and DGAC (ER-E-052- INDAER) to perform maintenance activities on aircraft registered under such authorities. For the past 16 years, INDAER has been covering the needs of many companies involved in the aviation industry offering consulting, technical services, field support, technical training, engineering and maintenance to operators and lessors worldwide, on fleets composed by Boeing, Airbus, Embraer, ATR, Bombardier and Beechcraft among others.